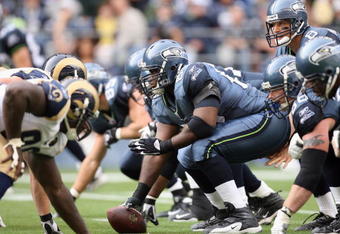 Here's my training video of the week.
Dynamic Sled Pull Throughs:  
Players want to know how they can come off the ball better, here's a functional way to train for it.  In conjunction with a good olympic lifting program, this functional method will surely help you in becoming more explosive.
Be Sure To:
Explode through the hips for distance and not height.
Engage your core and keep it tight through the entire set.
Keep your arms straight while exploding through.  
Land with both feet and bend your knees.
Have Fun and Work Hard