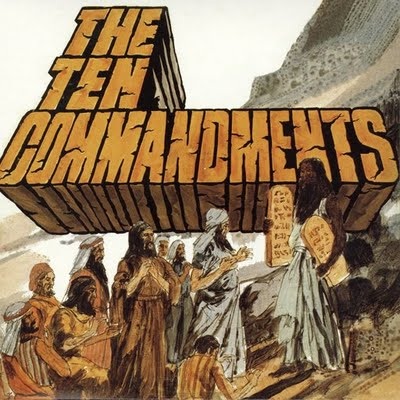 If your goal is to be the best player and person you can be, following these ten commandments will ensure you not getting there.
Thou shall constantly Tweet, Facebook and talk about how badly you want to be successful yet do nothing to get there.  I'm sure all great players did the same.
Thou shall maintain an awful diet while thinking "you will burn it off" later.  You will never out train a bad diet but I'm sure you are the exception to the rule.
Thou shall be a "sometimes" guy. Sometimes you practice hard, sometimes you eat right, sometimes you train hard, sometimes your goals are important but all the time you fake it. 
Thou shall think that running is the only way to raise your cardiovascular levels.  I'm sure you have figured out a way to put on muscle mass while breaking down muscle tissue.
Thou shall think it's funny that you're so inflexible that you can't bend and touch your toes.  Yep, walking around stiff as a board is really helpful to your performance.
Believe that your fat belly is some sort of right of passage to being an offensive lineman.  Research hasn't shown that excessive belly is the worst kind of fat that leads to heart disease, stroke, diabetes, muscle breakdown, suppressed testosterone levels, generally everything you need to be successful.
Thou shall keep buying all types of stupid "pre workout" formulas to makeup for your overall lack of will power.  Of course if you really don't want it the easy answer is to get super pumped to act like it for 45 minutes.
Thou shall feel that success is entitled to you because some silly website wrote some glowing review of your 2 minute highlight reel.  Of course the more stars you have the better your chances are to getting to the NFL! 
Honestly believe that football will last forever and fail to use this game to create the fabric of you as a man.  No, football doesn't mimic life and the less you put into it the better off you will be when your career ends. 
Thou shall spend your time worrying about what people will think if you choose not to fall into the traps of 1-9.  The problem with Bill Gates, Steve Jobs, Michael Jordan, Wayne Gretzky, Barack Obama, Tom Brady, Jake Long, Orlando Pace and Eddie George, they all cared that people saw them as a little weird because they truly chose success over b*******. 
The ALSO commandment:  Don't believe that offensive line is an art form that must be constantly groomed.  I'm sure if you're in high school you have it ALL figured out and if you are fortunate enough to have "made it" to NFL you're on your way to Canton.
FOLLOW ON TWITTER @olineworld65